FREE

Off Grid

Academy
Learn The

5 Simple Things

You'll Need To Master if You Want To Live Off The Grid In Urban, Suburban, Or Rural America.
Watch the video and see everything you'll learn Inside...Absolutely Free.
Be The Change You Want To See
Be A Part Of The Solution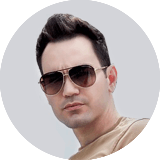 Larry D. Hays Oregon, USA
"
You have demonstrated
this is not complex."
"The greatest aspect of your work is the empowering of the little people. You're making us aware we have other choices, we will no longer in bondage the big energy companies. You have demonstrated this is not complex. We can do this.​"
Erik T. Echuk USA
"Thanks...for making all this information available..."
"I would like to extend my personal "THANKS" to you for making all of this exciting information available for common folks such as myself, your are truly an innovator and a Gentlemen."