Welcome to the Off Grid Living Website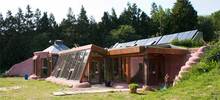 Hello, The following video is an introduction to living off the grid. You will see a new video every week showing you our life and how to live off the grid. Our aim is to show you that we live what we talk about here.
How to live off the grid, watch the video now
​
From the living off the grid homestead.
We try to grow as much of our own food as we can, we use the natural resources that are on this property, and we try to make our life as enjoyable and productive as possible, every day we learn more about how to live off the grid.
Keeping life simple is one of our main goals. As life out there spins out of control with debt, severe confusion over wants and needs, and just simple fear of what tomorrow will bring it is a comfort to know that a simple lifestyle based on self sufficient living is still possible.
It may seem strange to end the video with a statement about carrots, but that is derived from our basic belief that living off the grid means a simpler existence where the simple joy of picking a carrot is what it's all about. Take the time to enjoy the simple things, the basic joys in eating and building a life.
For a long time Jane and I could not enjoy our life. We felt trapped, utterly alone in this world, and fearful of what tomorrow would bring to our new family. But, we persevered and found our way to freedom. It started with a dream of never having to pay another electric bill, wanting to grow a big garden and an overwhelming urge on my part to build our own home- living off the land and using a chainsaw mill to cut lumber for building.
It all started the first week of May in 1994, some 17 years ago now. We know you can do this, because we have. Living off the grid is a welcome challenge filled with rewards you could never imagine when you first begin- fresh carrots can even make us smile here.